Meet Astrologer Diane Eichenbaum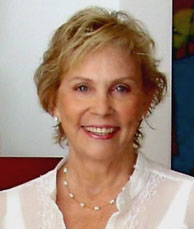 Message from Diane
I believe that your astrological chart provides a map for your spiritual and psychological transformation. It's simply a matter of reading the signs made available to you - so you can make conscious choices on your path toward the fulfillment of your life's purpose.

Through many years of study and practice, I have grown immensely in my spiritual understanding and psychic ability.
I can see beyond what you ordinarily see to give you information that allows you to overcome self-limiting beliefs and embrace the power that is your birth right.

As an astrologer, it has been my privilege to work with people of all ages and from all walks of life. For me, each
client is a gift. With every person I encounter, I discover a deeper understanding and appreciation for each individual's uniqueness and beauty.


About Diane
Diane Eichenbaum is a respected astrologer, psychic and teacher of metaphysics. Her expertise is based on 30 years of intensive spiritual work and is rendered with a potent treatment of psychology, psychic ability and astrological insight.

Diane understands situations and circumstances as they relate to one's unique astrological makeup, with a special emphasis on karmic patterns and self-limiting behavior. Her precise interpretations provide clients with the clarity and direction that leads to personal evolution and success.

With a loyal client-base across the globe, Diane's clientele numbers more than 15,000 - including fashion designers, celebrities, nobility, musicians, and Fortune 500 executives in Europe, Asia and the United States. She is a noted expert, teacher and sought-after consultant to the media. Diane collaborated with Willie Nelson and Bud Shrake on Willie, An Autobiography, regularly contributes to The Dallas Morning News and Fitness Magazine, and appears on national radio and television programs.